wotmeworry
AGSer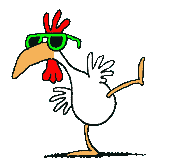 Offline
17 (0.003 per day)
Dance chicken! Dance!
Male
N/A
---
08 Sep 2008, 07:58
28 Jan 2022, 13:55
19 Jul 2009, 07:27
---
Animation
I've done a lot of work with animation, give me some sprites and I'll do the rest.
Play Testing
Who doesn't love playing Games?
Proof Reading
let me get this straight, I'm a good speller, I CAN help with proof reading, but I certainly don't want to. You'll have to ask me pretty nicely if you want me to help.....
Story Design
I used to write stories as a hobby, and I was told by a lot of people that they were pretty good.
Voice Acting
I can't really offer much, but if your looking for and Australian Male Child, I could be of some service. (I've always wanted to be a voice actor!!)
---